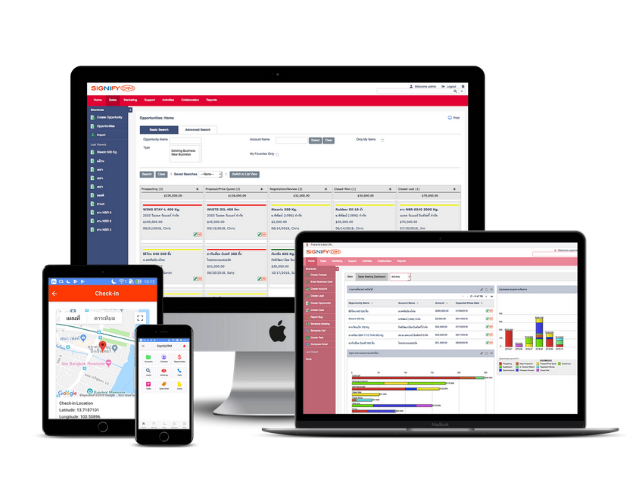 Not to miss any opportunity
Having sales force management software in place will help you not to miss any opportunity.   And also help you narrow down the search for new customers.   You will identify real customer, the one that you will close-won the sales.
Update Progress, Get Accurate Sales Forecast
Help you on stay on top of important deals.    Help you get more accurate sales pipeline and therefore cash inflow.
Offer, Approve, Control
Sales team can create quotations and get approval through the sales force software.   Faster response for your customers.    Better control for your company.
Better Result for You, Your Team, and Your Customers
With all information in real time, you will have the convenience of planning for production, customer delivery, and your cash inflow.
Simply One App for Sales Team
One convenient and completed sales software systems.
Scale-able systems.    So you do not need to replace systems when you business grows.
SignifyCRM covers comprehensive end-to-end business processes from capturing leads to receiving customer payments.     Sales team can simply use one software application.    No need to hop between applications to get work done.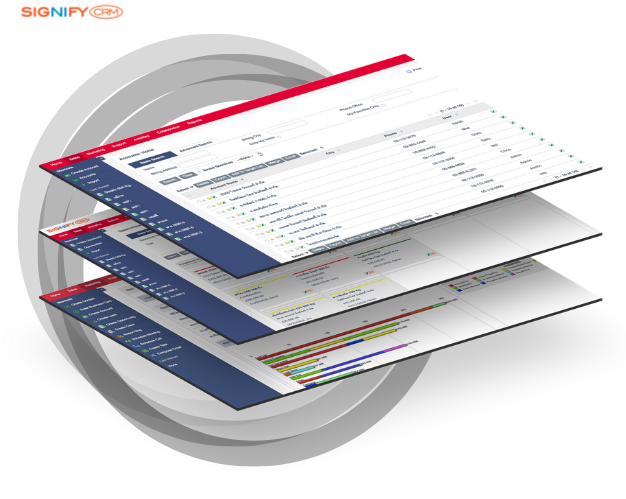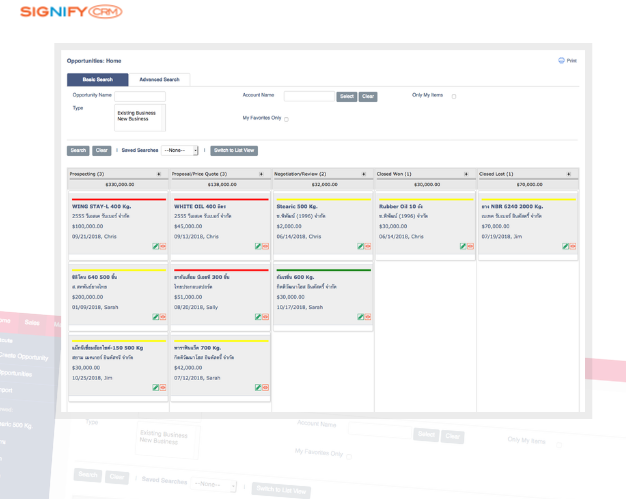 Kanban Planning Board

Sales team can use Kanban* to manage sales pipeline, can change status by simply Drag & Drop, and can drill in to plan and update further sales activities.
In addition, users can also use Kanban in virtually any modules in SignifyCRM.
*Kanban was created by engineers at Toyota Motor and is today an internationally accepted planning and execution method.
End-to-End Sales Process

Manage sales documents from your fingertips:
o  Create sales quotations, get approval, revise quotations.
o  Manage sales orders for full or partial delivery.
o  Assign service orders, with service scheduling.
o  Track and schedule billing plans.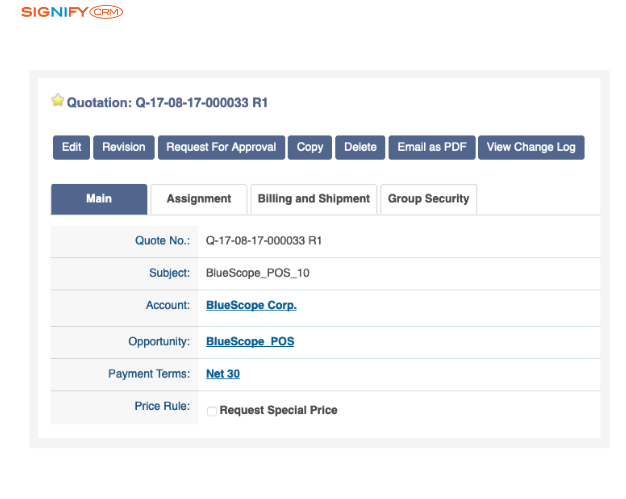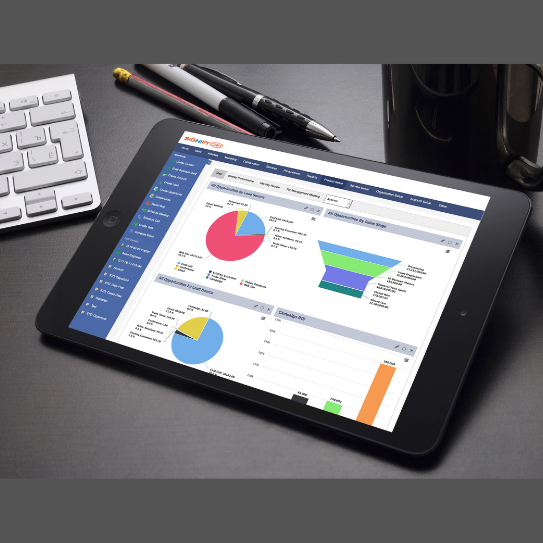 Sales Dashboards and Reports

Create dashboards and reports that you need in order to run your business.
o  Charts: Funnels, Pie, Vertical Bar, Horizontal Bar.
o  Comparison Charts, for example, Sales Target vs. Actual.
o  Reports: Summary, Detail with Calculated fields.
o  Report scheduler to run at your desired time and send to emails.
Sales Mobility

Work from your mobile from anywhere any time, while on the road, at the airport, etc.:
o  Check Calendar
o  See To-Do List
o  Update Job Status
o  Check-In Location
o  Update Customer Contact Info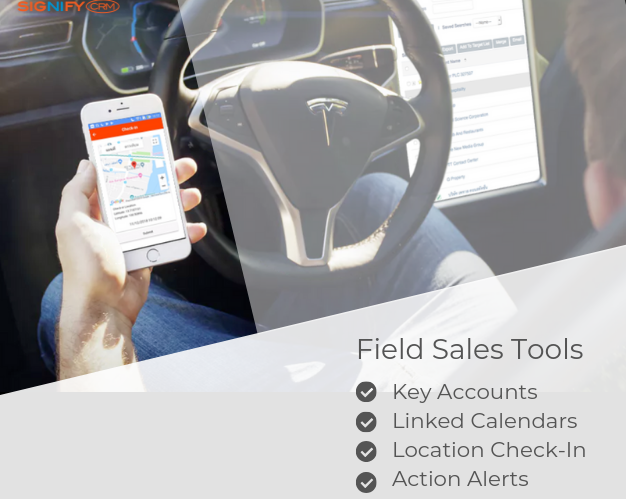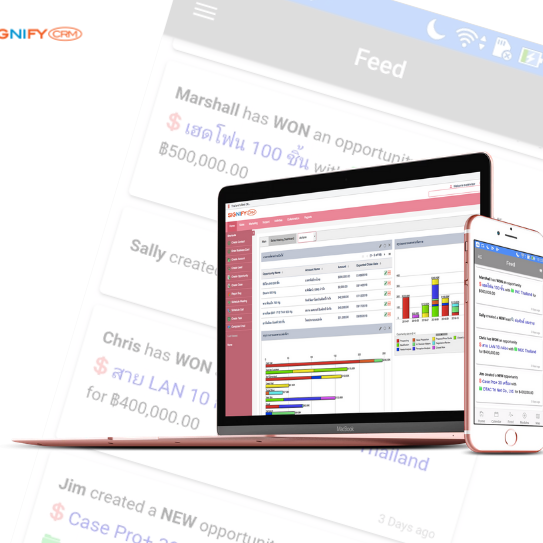 Social CRM
See feed of sales activities.   You know what goes on in the team.
Discuss, assign, and follow up on tasks through online systems.   No need to phone in.
Similar to application like Facebook, SignifyCRM has automated reminders to notify you team member about important events and dates such as
o customer anniversary (contract expiry dates)
o expected delivery dates
o service appointment dates
o customer's birthdays!
Managed User Security

Control who can access the information.    SignifyCRM can support you with different security measures from the basic to the most restricted.
o User Password
o Role Security
o Data Record Security
o Restricted Location
o Two-Factor Authentication
We can also help you integrate with your existing LDAP.   Discuss with Signify team for more information.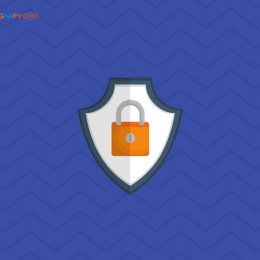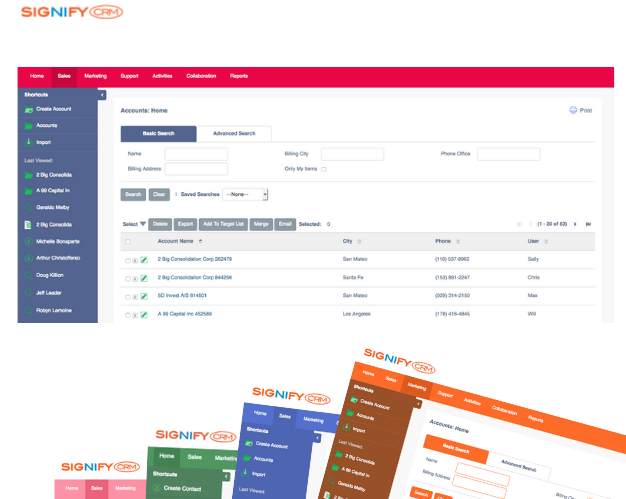 Flexible to Meet Your Needs

Users can adjust the screen layouts to fit their job and change color theme to fit their vibe.   Users can mark any data record as Favorite, so to access it quickly in My Favorite List.
The application is just very flexible.   In addition, users can use Ad-Hoc reports to create the reports the way they need.    Users can also use Workflow to remind and alert upon their important events.
Getting good sales report becomes easy.

You can automate creating and distributing sales reports via email.    With all information in real time, the reports will be generated and sent to you at the time you specify, for example, on 8 PM on Friday or 9 AM on Monday.
B2B Sales Management
If your company sells to another company (referred to as B2B), your company will most likely run into these issues:
The sales cycle is long.   It takes time to meet, to inform, to negotiate, and to close the deal.
The selling is rather complex, involving many contact persons in the decision making, requiring your team to analyze business relationship for short terms and long terms.
Product has high price and there are many points for discussion, comparison, and negotiation. Customers often request for quotation and compare quotations from many suppliers.
To manage B2B selling, sales manager is often required to master the following:
Define sales process. Process will help your team to work through step by step, to win customers, over the long sales cycle.
Design pricing structure, finding way to segment your products and services, finding way to differentiate when being compared with competitors, and finding way to work through customer journeys or customer life cycle.
Develop relationship with channels: resellers, partners, as well as with key accounts that brings in sales volume.
Work with team to prioritize prospects and coach the team toward converting prospects to customers.
Monitor sales follow-up activities, ensuring that your team will earn enough trust to win a business and work up to the expected performance.
SignifyCRM users said they can achieve these improvement:
+37%
Increased revenue, from having best practice sales process and systems.
+50%
Increased work productivity, from having single customer view, real time collaboration, workflow and report automation.
+48%
Increased precision in sales forecast, therefore better planning for production and customer delivery.
15-Minute Talk with our sales experts will give you the business improvement idea.

SignifyCRM for B2B Sales Management

SignifyCRM is Sales Force Management Software that takes customer relationship management to the next level with end-to-end business process.
SignifyCRM is ideal for:
Sales Engineer, B2B, B2G Project Sales
Trade and Distribution
Made to Order (MTO)
Configured to Order (CTO)
Sales Force Management software helps business to respond better to customers, especially when it takes weeks or months to follow through to close the deals.    Sales rep will know exactly who to follow up, when to follow up, what to discuss with the customers, having all essential information at his/her finger tips that will help to proceed faster and easier, from making initial calls to winning deals.    It is really a must for the company to have Sales Rep to use the Sales Force Management software.
Sales Force software modules provide pre-sales and sales capabilities for sales and marketing professionals to manage revenue acquisitions with the following features:
Solution Features
Sales Contact Management
o  Lead Management.
o  Opportunity Management.
o  Customer Account Privilege.
o  Sales Activity: Meetings, Calls, Emails, Photo, Onsite Check-In.
o  Sales Team Calendar.
o  Sales Activity Report.
o  Key Account Report.
o  Sales Pipeline Report.
Product Management
o  Product Catalog.
o  Tier Volume Pricing, Multi-Unit of Selling, Multi-Currency of Selling.
o  Limited Time Promotion, Product Bundling, Price Ceiling and Floor.
o  Sold Product Attribute Configuration.
o  Catalog Assignment to Accounts or Sales Locations.
Quotations
o  Quotation with Pixel-Perfect PDF Print.
o  Business Terms and Conditions.
o  Quotation Approval and Revision
o  Special Price Request and Approval.
o  Quotation Conversion to Sales Order (convert in full or partial).
Sales Orders
o  Sales Orders, Credit Validation and Credit Request, Stock Validation and Stock Deduction.
o  Order Integration with ERP systems.
o  Billing and Payment Scheduling (Full and Partial).
o  Generate Pixel-Perfect PDF Print for Invoice and and Receipt.
In addition, SignifyCRM also supports Procurement Management that includes Quotation-to-PO conversion (convert quotation that customer accepted to become PO for supplier), Purchase Orders, Material Receipts (receive material from supplier), and Inventory Management (track stock received and issued).   
With Procurement Management, business users can track and manage customer transactions from start to end, seamlessly and conveniently.   This can substitute the use of ERP software.