SignifyCRM Add-On for GoogleWorkspace

SignifyCRM Add-On for GoogleWorkspace empowers CRM users to use Gmail account (business edition) to perform many actions including:
o  Create Lead, Contact, Account, Opportunity, Case in the CRM systems, from Gmail.
o  Search and view customer history inside the CRM, from Gmail.
o  Archive customer emails to the CRM systems.

In addition, user can also use Google Calendar to create Meetings, Calls, Tasks in SignifyCRM and automatically sync appointments between Google Calendar and SignifyCRM.
From user's surveys, top benefits for CRM Application are:
1. Office team, field sales team, and field service team can access customer records and make an informed decision (80%)
2. Conveniently collect data while traveling to visit customers (70%)
3. Effective communication between field staff and back-office staff in HQ (40%)
**source: Aberdeen Research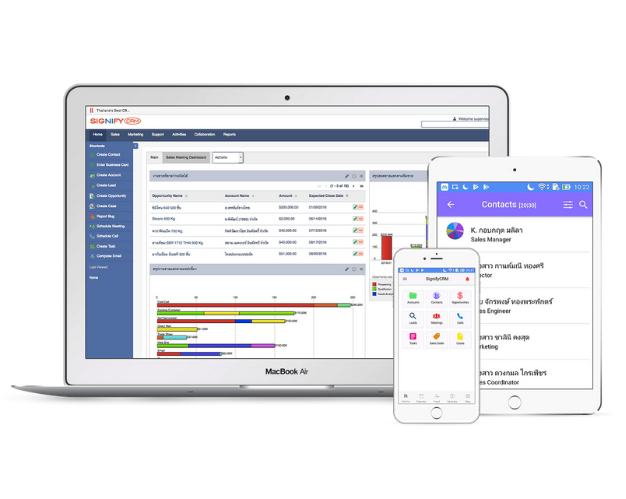 SignifyCRM is Cloud-Based CRM Web Application that customer facing team members can use from any where any time.
Team members find it essential for understanding customer and collaborating with other members to achieve day-to-day assignments.

Managers find it resourceful for providing business reports and workflow automation.