CRM Integration with Tibco Jaspersoft BI
Faster, Better Business Decisions
Signify is a partner of Tibco Jaspersoft (previously Jaspersoft Inc.) and provides Jaspersoft BI implementation and integration of CRM data into Jaspersoft BI.
Tibco Jaspersoft empowers people to make faster decisions by bringing them timely and actionable information with comprehensive self-service capabilities and most flexible reporting technology.    It is ideal for companies with lot of data or government offices with lot of users.    Compared to all other BI software, Tibco Jaspersoft provides the most cost effective solution in the market.
Tibco Jaspersoft brings together software components for the empowerment of business intelligence in any organizations: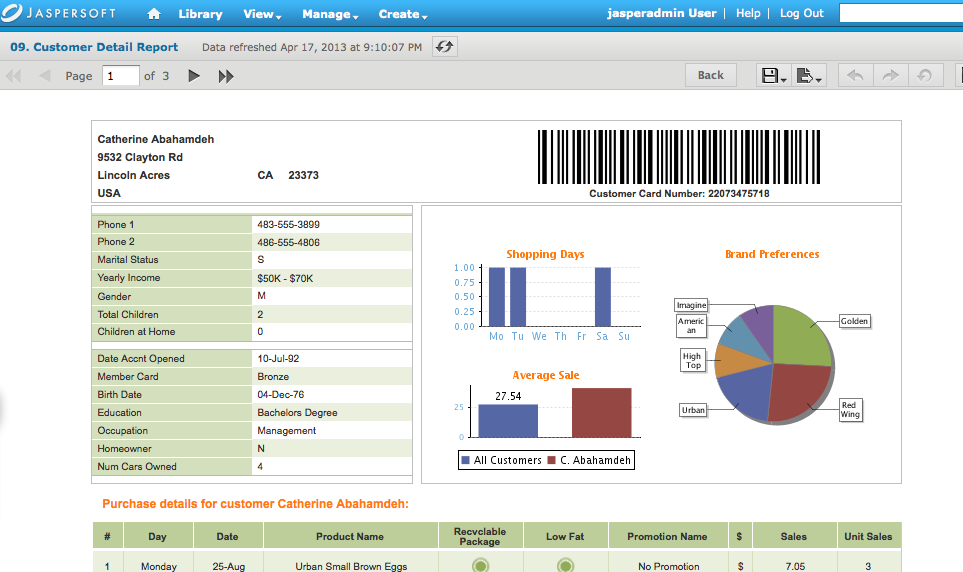 JasperStudio: report designer to creates reports, from basic report to the most complex report with sub-reports, with capabilities to embed pictures, charts, tables, barcode, etc. and to retrieve data from 3rd party data sources.
JasperReports: deliver print-ready, pixel-perfect PDF reports and HTML5 web interactive reports.
JasperStudio and JasperReport library delivers pixel-perfect resolution and reporting capabilities that present information in many ways including charts: Vertical Bar, Horizental Bar, Pie, Time Series, etc.
JasperReports Server: discover insight faster with data visualizations powered by a robust terabyte scale In-Memory-Analysis engine.    User can access dashboard and mashboard with internal and external data into a single view.
Jaspersoft ETL: extensive data connectivity lets you access multiple data sources including Big Data engines such as Hadoop and MongoDB.
Dashboard and Mach-Ups allows IT to provide a single view of executive information for the management. Manager can drill in the dashboard for futher insights.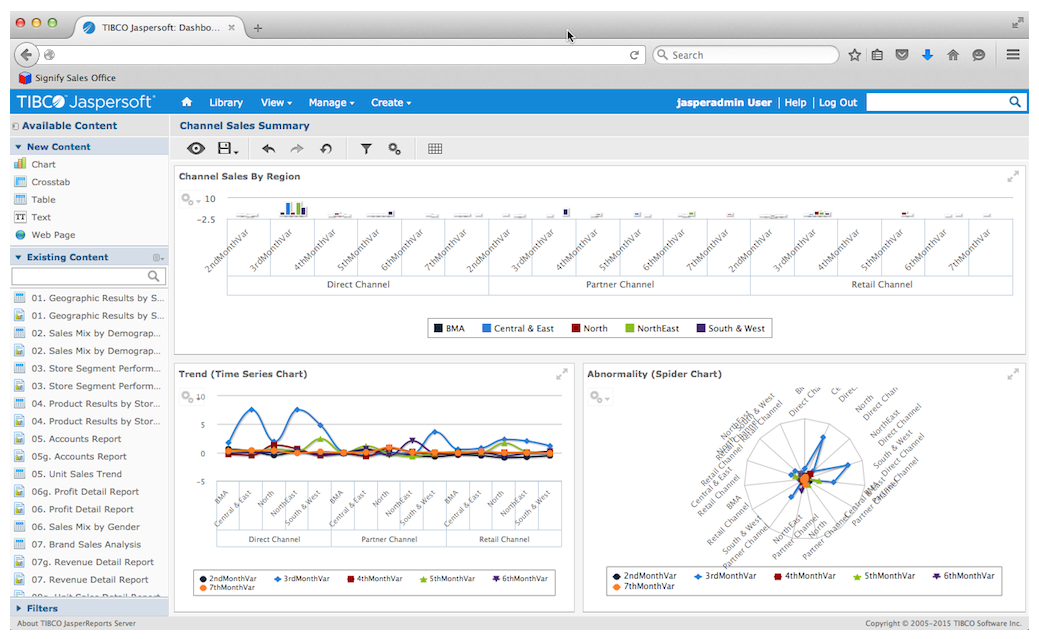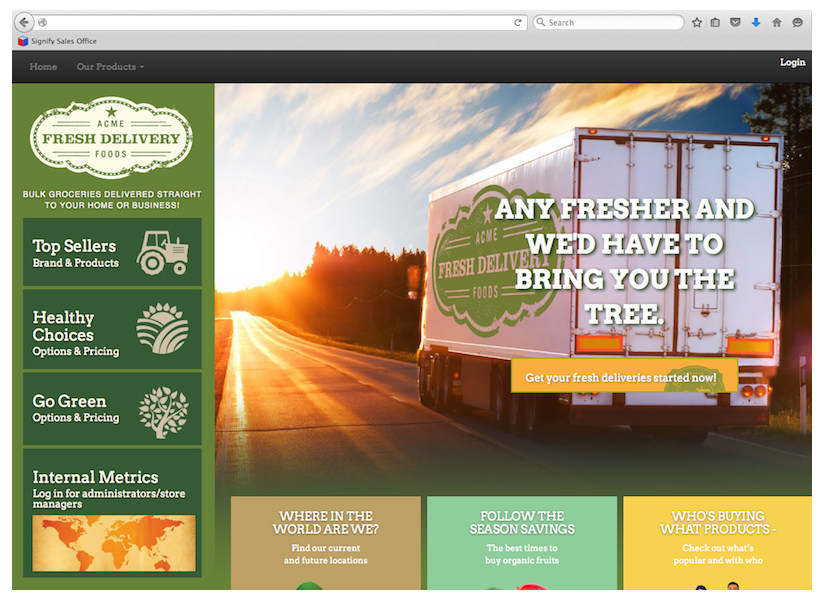 Web Embedding Technology
Tibco Jaspersoft BI provides best-in-class web reporting architecture that can be deployed as "standalone" as well as deployed as embedded inside company's website or other web applications.
The embedding supports secured web service and HTML/CSS based user interface that brings user experiences to the fullest.     Jaspersoft BI Enterprise Edition also provides built-in Multi-Tenancy for SaaS based application and Audit Manager for ISO audit requirements.
Technology Highlights and Benefits
End-User Friendly
Interactive & Pixel-Perfect Report
HTML5 Visualization
Executive Dashboards
Self-Service BI with AdHoc Reporting
OLAP Data Analysis
Enterprise Ready, Terabyte Scalable
In-Memory Analysis, Big Data Analytics
Data Integration (ETL)
Multiple Data Source: RDBMS, NoSQL, Big Data, and OLAP sources
Complete Web Service Platform: Java, PHP, REST, HTTP APIs
For more information, please contact our sales team at +66 2 863 6038